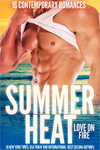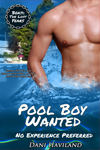 SUMMER HEAT LOVE ON FIRE ( POOL BOY WANTED)
Only Few More Weeks To Go!Come and join the authors of Summer Heat as they celebrate their release day! We'll be giving away a Kindle Fire, talking about our books, playing games, and giving away great prizes. The festivities will be active all day but the fun begins at 12:30 pm EST online so you don't even need to leave the comfy confines of your couch!
Amazon USA
Amazon UK
BN
Kobo
Google Play
​Itunes
Love this boxed set with 16 brand new short and sexy Contemporary Romance Novels from New York Times, USA Today, and international best selling authors! This exciting romance bundle is guaranteed to make your blood run hot. Passion, steamy nights, adventure, and suspense. Cops, bad boys, special ops, fire fighters, military men. All your favorite alpha heroes and book boyfriends! Sexy romance, hot romance. The perfect beach read deal for your Kindle! Grab a cool drink (you'll need it!), find a hammock, and curl up for an unforgettable boxed set of romance best sellers and award-winning authors. Here are the 16 awesome romance novellas you receive in this sensual romance collection:
New York Times best seller Caridad Pineiro, UNDER THE BOARDWALK - A passionate night under the boardwalk brought them together, but can Chase and Natalie rekindle that lost love in just one night? Contemporary romance bundle.